The Fairytale Fantasy of the Rhine
Cruising along the timeless rivers of the world has understandably become one of the most desirable ways to travel today. Yet with so many alluring waterways, it can be difficult to choose where to make your splash. Do you choose by country? By sights? By unique experiences? When you choose the romantic Rhine River – with its 800 miles of winding whimsical wonder – you choose all of the above.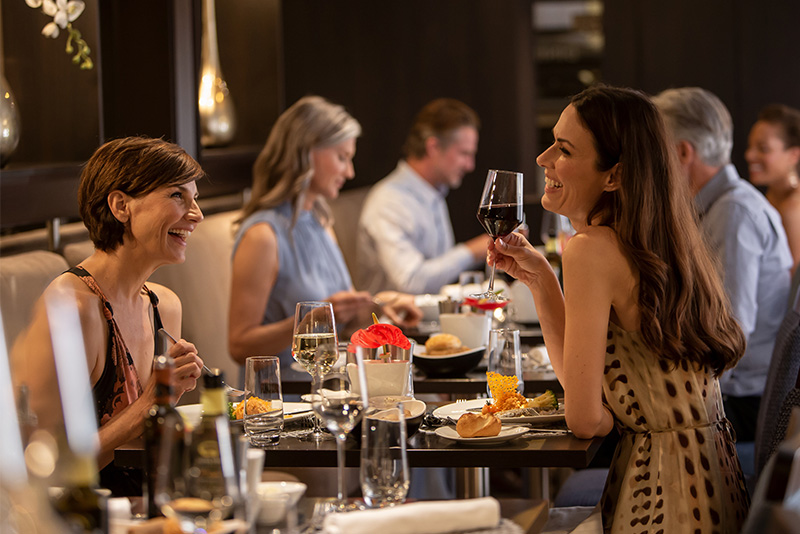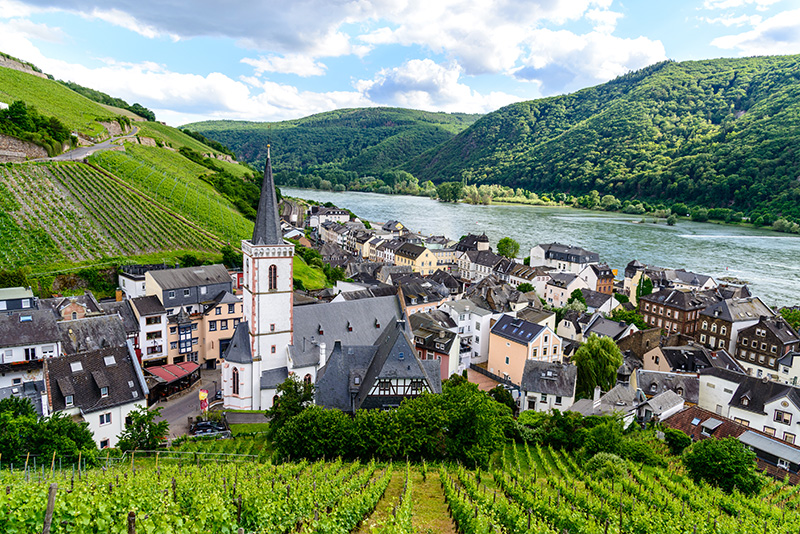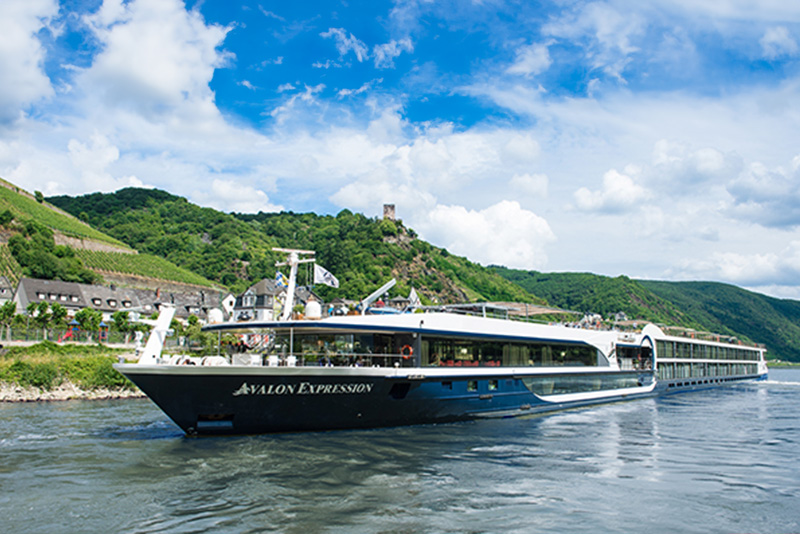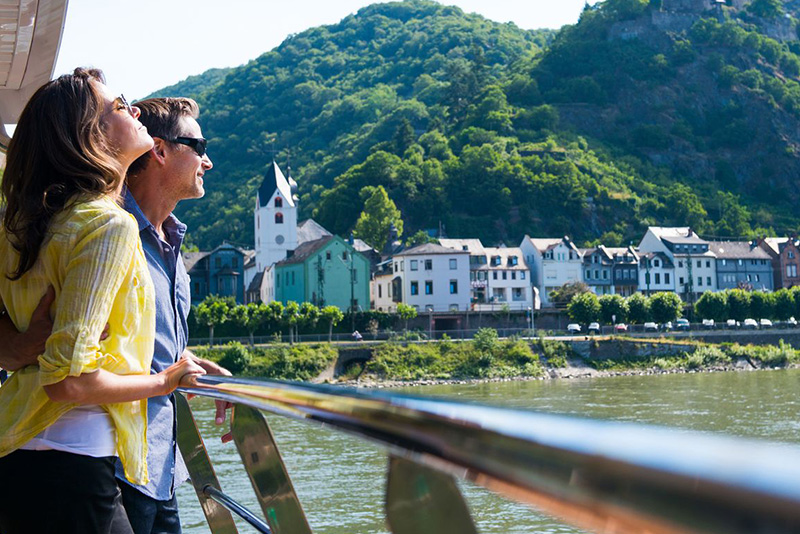 Enchanting Scenery and Historic Landmarks:
Rhine River cruises reveal breathtaking vistas of rolling hills, medieval castles, and charming villages lining the riverbanks. Each day unveils new sights and offers opportunities to explore historical landmarks, museums, and vibrant local markets.


Intimate Connection:
Designed from the bottom up for comfort, space, and room to dream, each Avalon Waterways Suite Ship® consists of 80% Panorama Suites—offering the widest view in river cruising. Larger suites result in fewer passengers, so you'll never feel crowded anywhere on board.


Accessible Exploration:
Rhine River cruises navigate small ports and picturesque villages off the beaten path, providing an authentic taste of local life. Here are some of the small ports and towns you might encounter while cruising the Rhine River:
Rüdesheim am Rhein, Germany: This picturesque town is known for its historic old town, vineyards, and the famous Drosselgasse, a narrow lane filled with wine taverns and live music.

Colmar, France: Colmar is a beautifully preserved town with a medieval old town that looks straight out of a fairytale.

Breisach, Germany: This town is the gateway to the Black Forest region, known for its dense forests, picturesque villages, and delicious Black Forest cake.


Culinary Delights:
Embark on a gastronomic adventure with locally sourced cuisine celebrating regional flavors. While you take in the lush countryside panoramas, Avalon's innovative chefs bring the passing view to your plate.
Some examples:
The beef Avalon serves you comes from a farm in Slovakia.

The honeycomb on your breakfast buffet is from local farmers in Austria and Hungary.                                  

Breads on board are sourced from local bakeries throughout your sail.


Wellness Enrichment:
Elevate your well-being during your Rhine River cruise with Sky Deck hot tub, fitness center, and complimentary bicycles. Enthusiastic Adventure Hosts lead enriching activities like yoga, hiking, biking, and kayaking.


Embark on a journey of a lifetime with Avalon Waterways, where each day unveils enchanting landscapes, cultural immersion, and unforgettable connections along the Rhine River.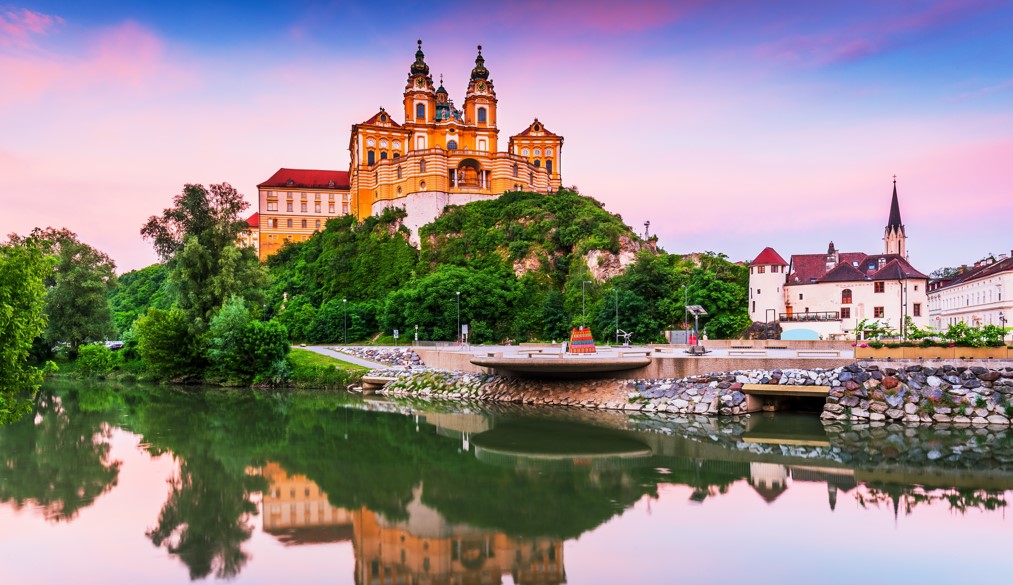 Prepaid Gratuities on Danube Dreams
Embark on a scenic Danube River cruise through Hungary, Slovakia, Austria, and Germany, exploring vibrant capitals and charming towns.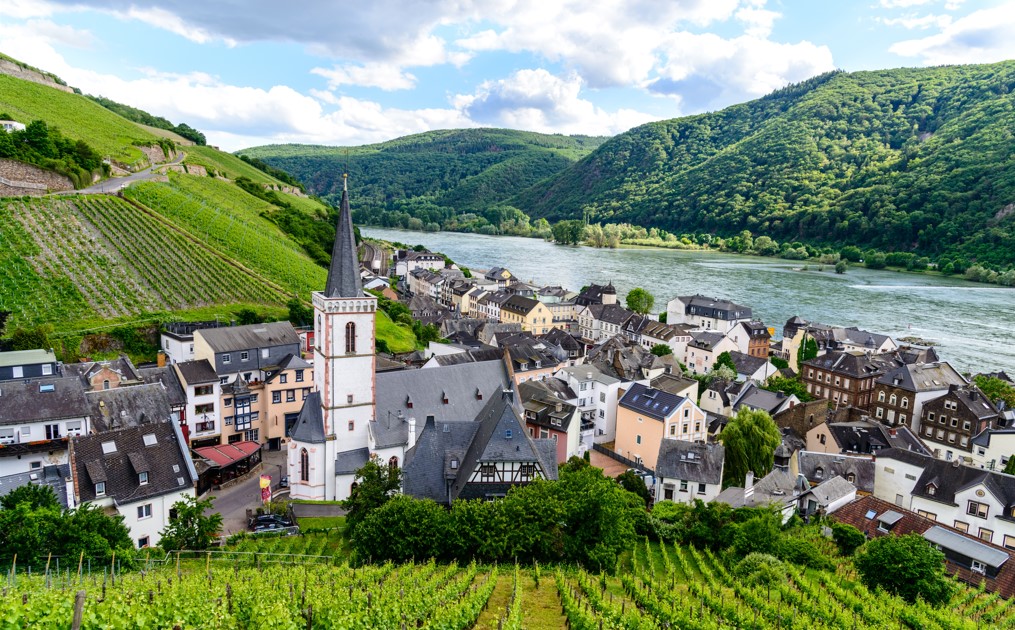 Prepaid Gratuities on Romantic Rhine
This captivating Rhine River cruise with natural beauty and culinary delights, begins in Amsterdam.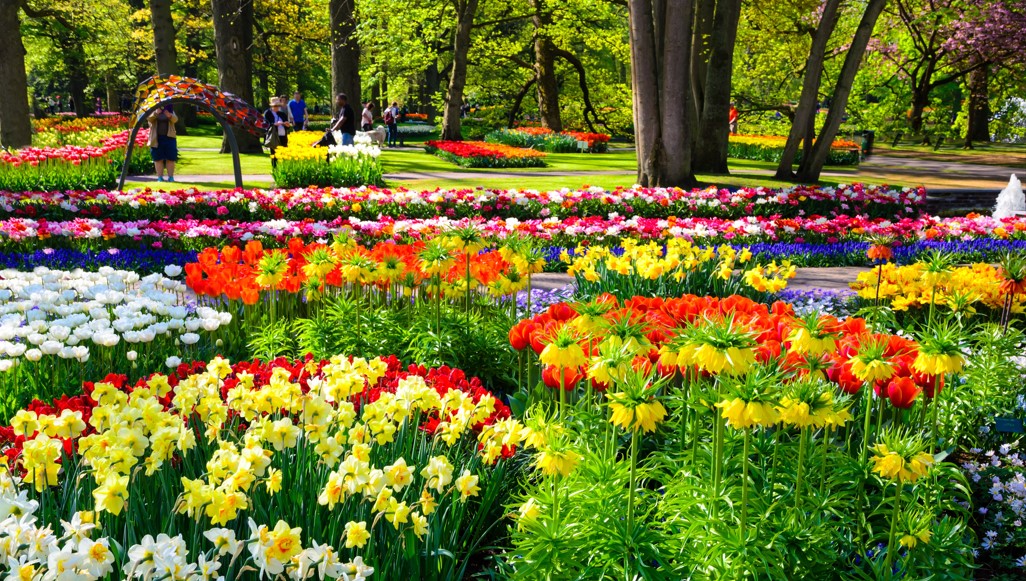 Prepaid Gratuities on Tulip Time Cruise
Embark on a springtime river cruise starting in the vibrant city of Amsterdam.