3 BEST WAYS TO CHOOSE FUN ON A CARNIVAL CRUISE
WAIT, THE BEST WAYS TO GET WHAT ON A CARNIVAL CRUISE?
Imagine waking up each day to the sight of an incredible new country or island destination. Incredible right? Then get ready because nobody packs quite as much fun as Carnival does while taking you to the top bucket list stops you've been dreaming of! Think good friends, family fun, and memorable adventures. When you choose Carnival, it's all yours for the taking.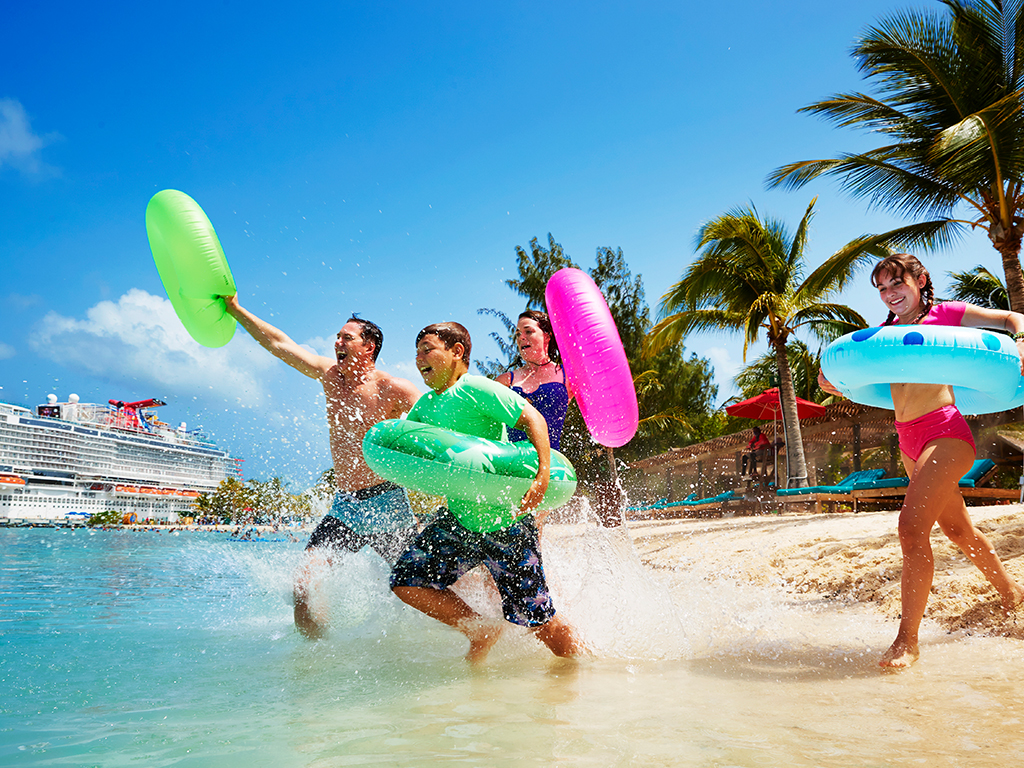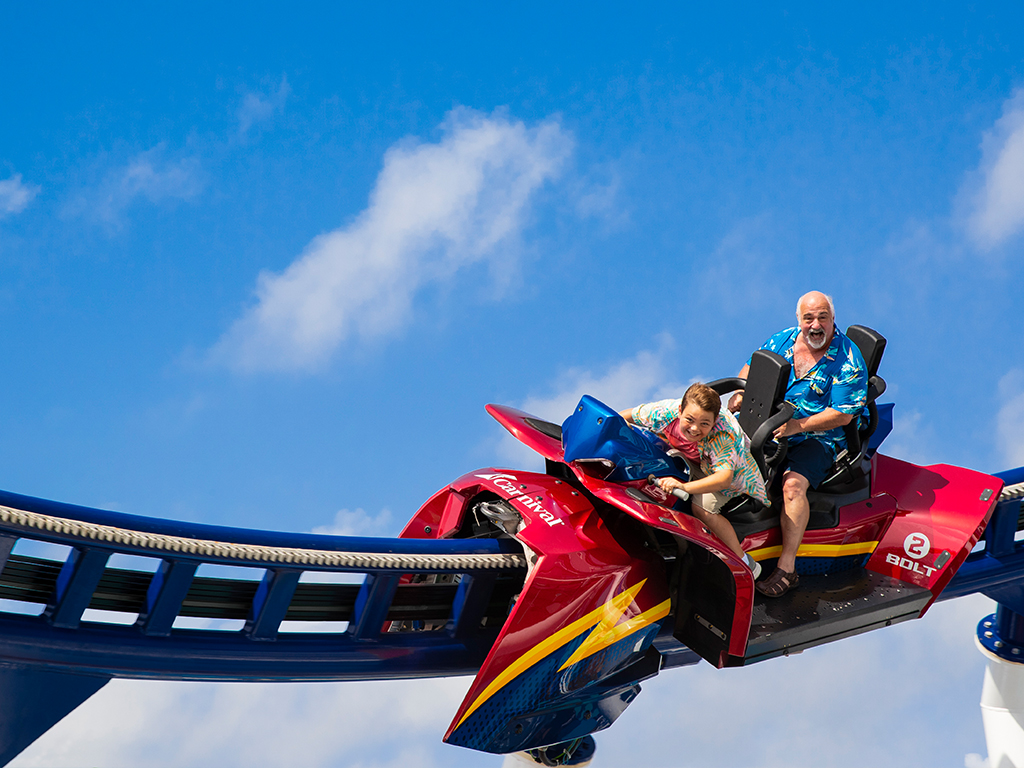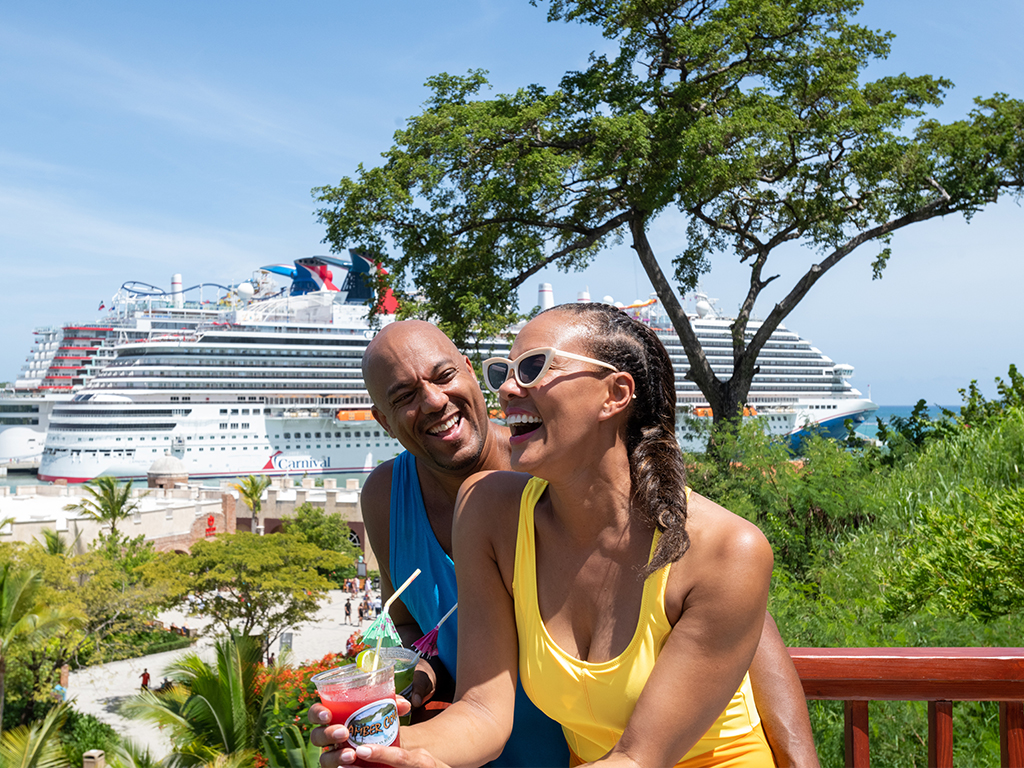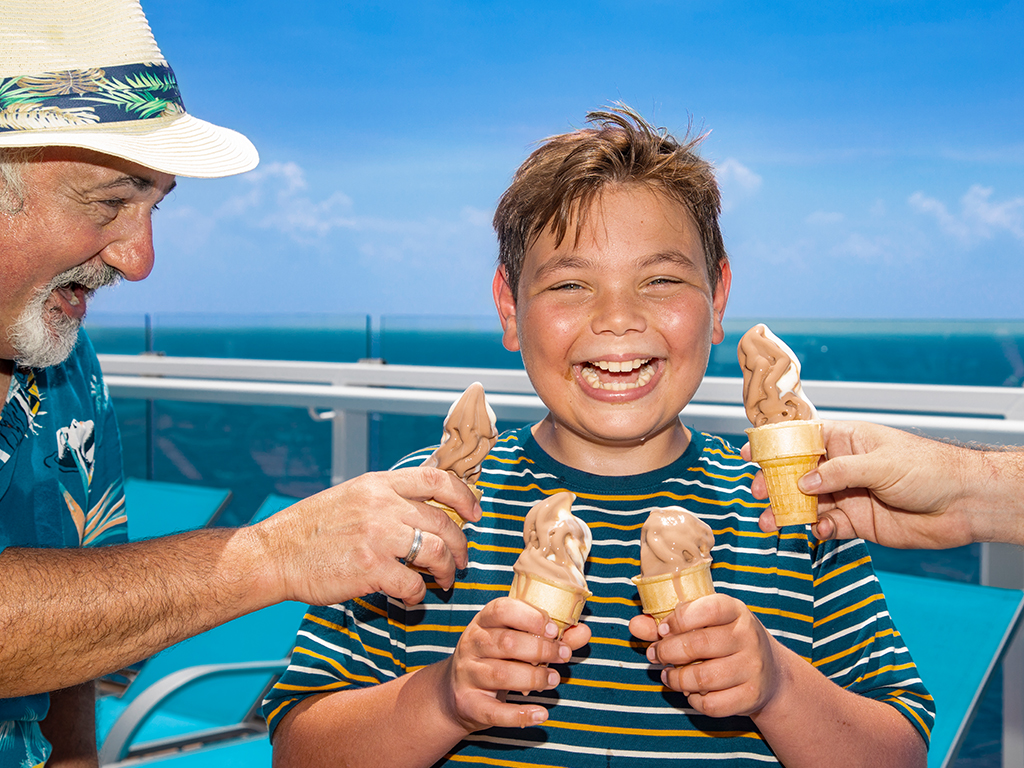 #1 BEST WAYS TO GET THRILLED
If you're looking for a way to get high above it all with the wind in your hair, you have a few choices, like SkyRide® is a bit like riding a bike — you'll never forget it. Zip safely around our two-lane suspended course in a pedal-powered go-mobile, in search of your biggest racing victory, a lower-body workout… or simply the greatest view. But those are the relaxing and leisurely sort of thrill, at least compared to BOLTTM, the first rollercoaster at sea. BOLT's more of a speedy, twisty… you know, screamy sort of thrill.
#2 BEST WAYS TO EXPLORE
It's a big world out there, and Carnival can take you to incredible spots across so much of it. Closer to home you can enjoy classic cruise destinations like the Caribbean, The Bahamas, and Mexico. Or venture out a little further with more exotic spots like Alaska and Hawaii. But if you're feeling like getting way, way out there, did you know you can even explore the Mediterranean or the South Pacific on a Carnival cruise? Bon voyage!
#3 BEST WAYS TO GET SATISFIED
When it's mealtime, a Carnival cruise has so, so many ways for you to order up some delicious satisfaction. There's sit-down perfection at spots like Chibang!, Emeril's 1396 Bistro, and Cucina del Capitano. There's also casual meal munching at spots like Guy's Burger Joint and BlueIguana Cantina.
And when snack time comes around — which on a Carnival cruise can be absolutely any time, day or night — there's actually free 24-hour pizza and soft-serve ice cream. Yummmm!
FINALLY, THE BEST WAY TO CHOOSE FUN
It's a Carnival cruise, of course — in fact, that's the only way. Find yours today by calling your Travel Advisor!
© 2023 Carnival Corporation. Carnival®  and the Carnival logos are trademarks of Carnival Corporation. All rights reserved. Used under license. Ships' Registry: The Bahamas, and Panama.